True North font family is one of best selling typefaces to date made by Cultivated Mind. In the first place True North family is released almost two years ago. As a result this toolkit family has passed the test of time – making it a great investment for anyone looking for a fun, functional handmade typeface that isn't going out of style any time soon.
Grab the complete True North 20-font family for just $125. Go and get it!
About the True North Font Family
It is a vintage inspired typeface with 16 styles and a monoline script. The family comes with labels, extras, free banners, and alternate capitals, all of which can be layered together to bring a personalized touch to your design and enhance the hand-made feel.  Extras include wild animals, catchwords, numbers, symbols, tools, maple leaves and trees.
The font is a headline font with alternate capitals. Combine all 16 styles with the script, banners, labels and extras and you get a wonderful vintage design.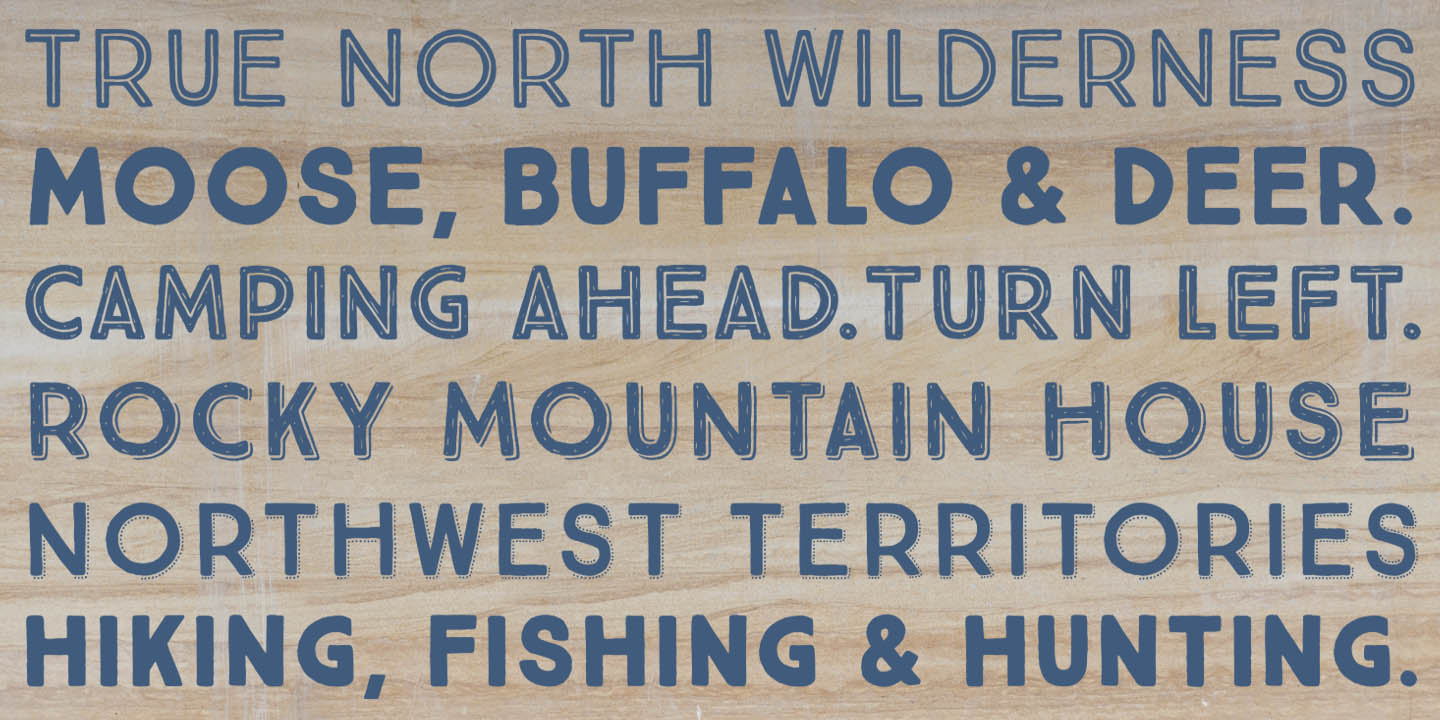 True North Font Family
The font is a playful, fully-connected monoline script full of ligatures and alternate forms. Its wide range of international characters and alternate use of the power of OpenType automatically creates the feel of hand-lettering.
True North Fonts Variety
In help of creating the next ultra vintage typography design this family contains Script, Regular, Black, 3d, 3d Black Dots, Dots Black, Inline, Inline Black, Rough, Rough Black, Rough 3d, Rough 3d black, Rough Dots, Rough Dots Black, Rough Inline, Rough Inline Black font. They are good fonts for headings, subtitles and paragraph text.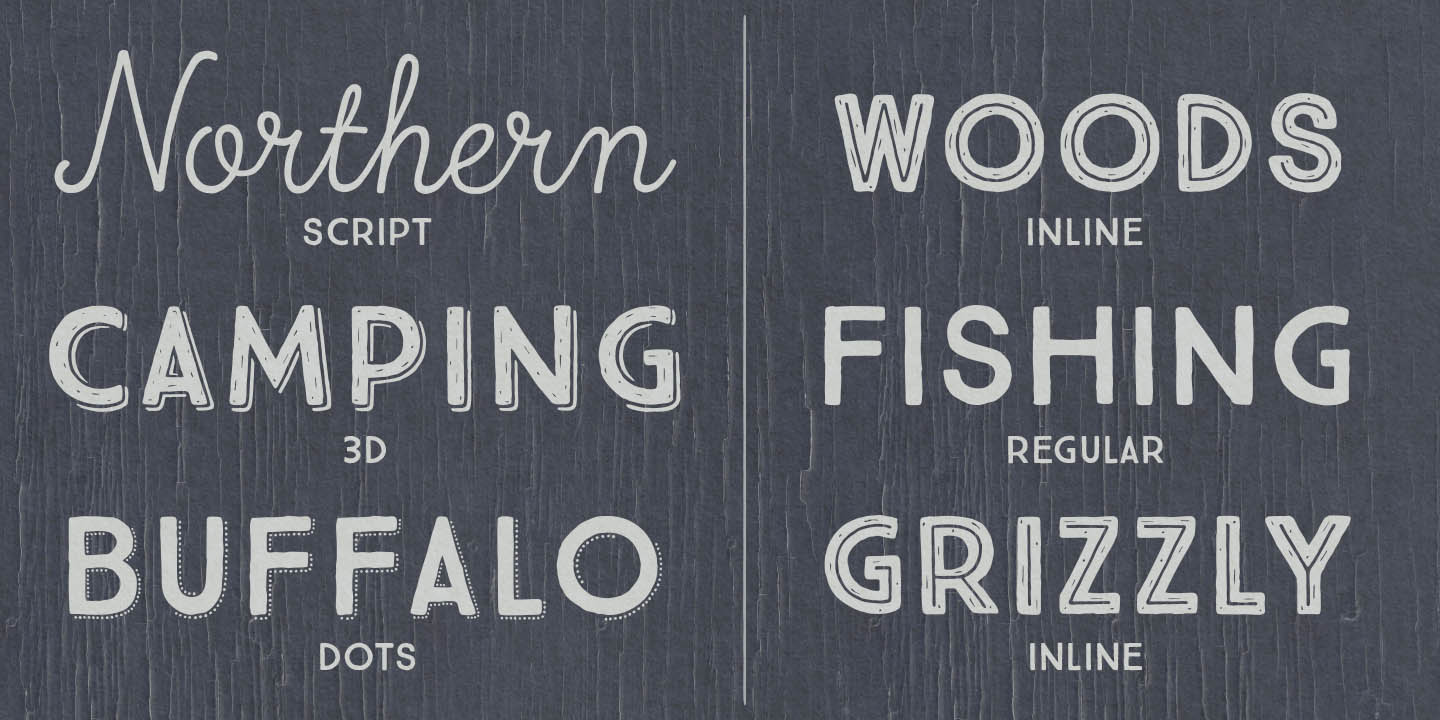 Extras added to the font package
In addition, the open type font contains over 160 glyphs of letters, bears, buffaloes, wolfs, also fishes, deers, trees, ducks, and from axes, guns, saws to eagles, as well as numbers, mountain peaks, leafs and many more.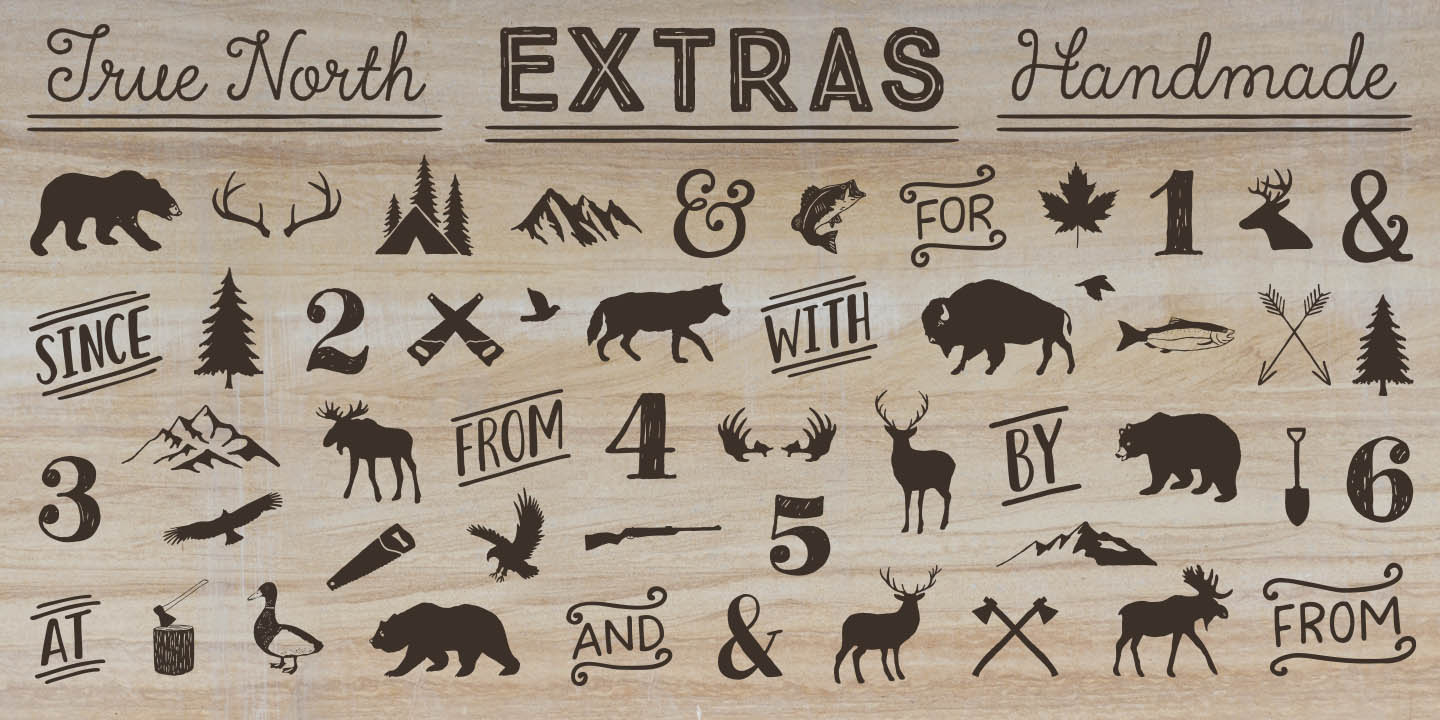 Here are all of the glyphs ideal to make retro vintage desings more beautiful:
Free Banners Font
As you guess this is not the end… Family have 2 other font members of free banners, labels and dividers.
So, I suggest you to  download them.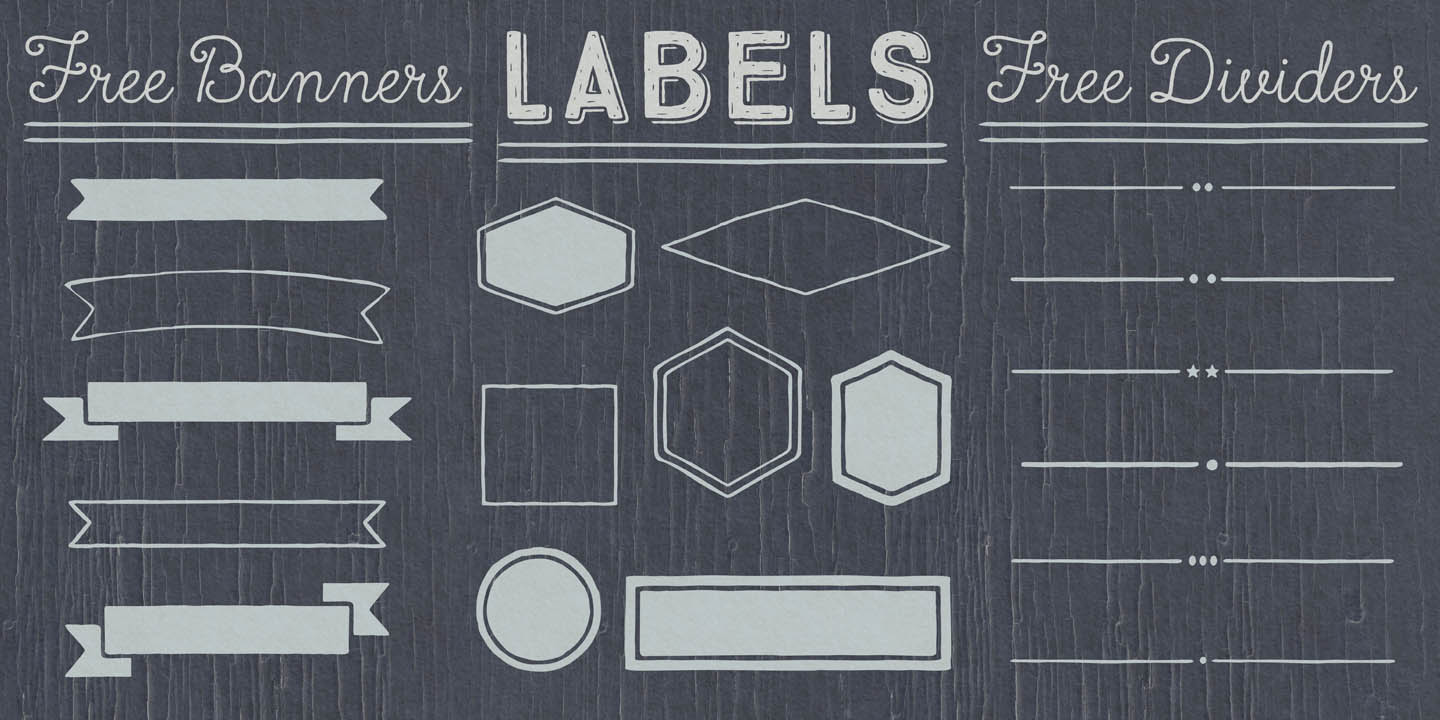 Now, I suggest you to move forward and see the font and test it! Explore it!
Moreover, the font is also available as a web font.