I want to introduce you Matcha font made in Chile with NYC taste.Here I will share the recipe behind this cool font.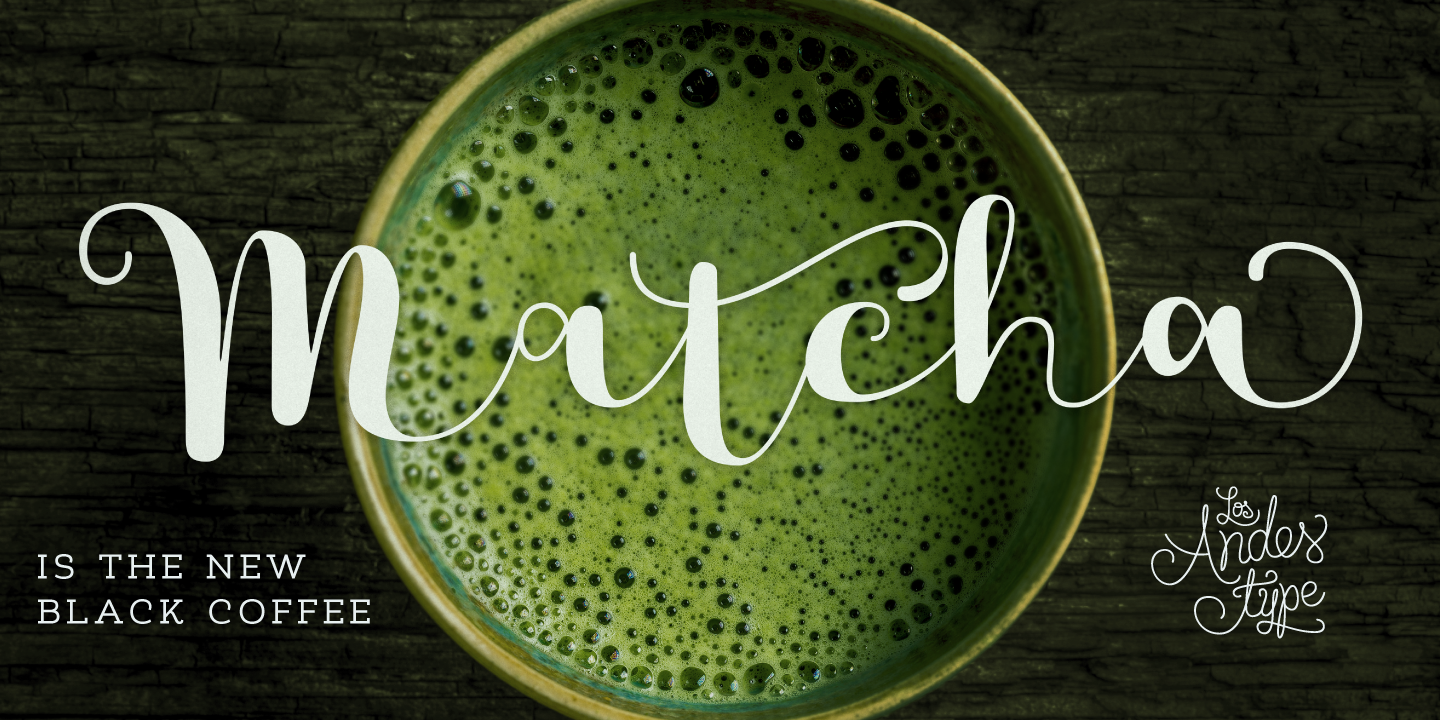 Blended with a natural touch of energy and organic essence. Well balanced with accents of modern proportions and gestural strokes Los Andes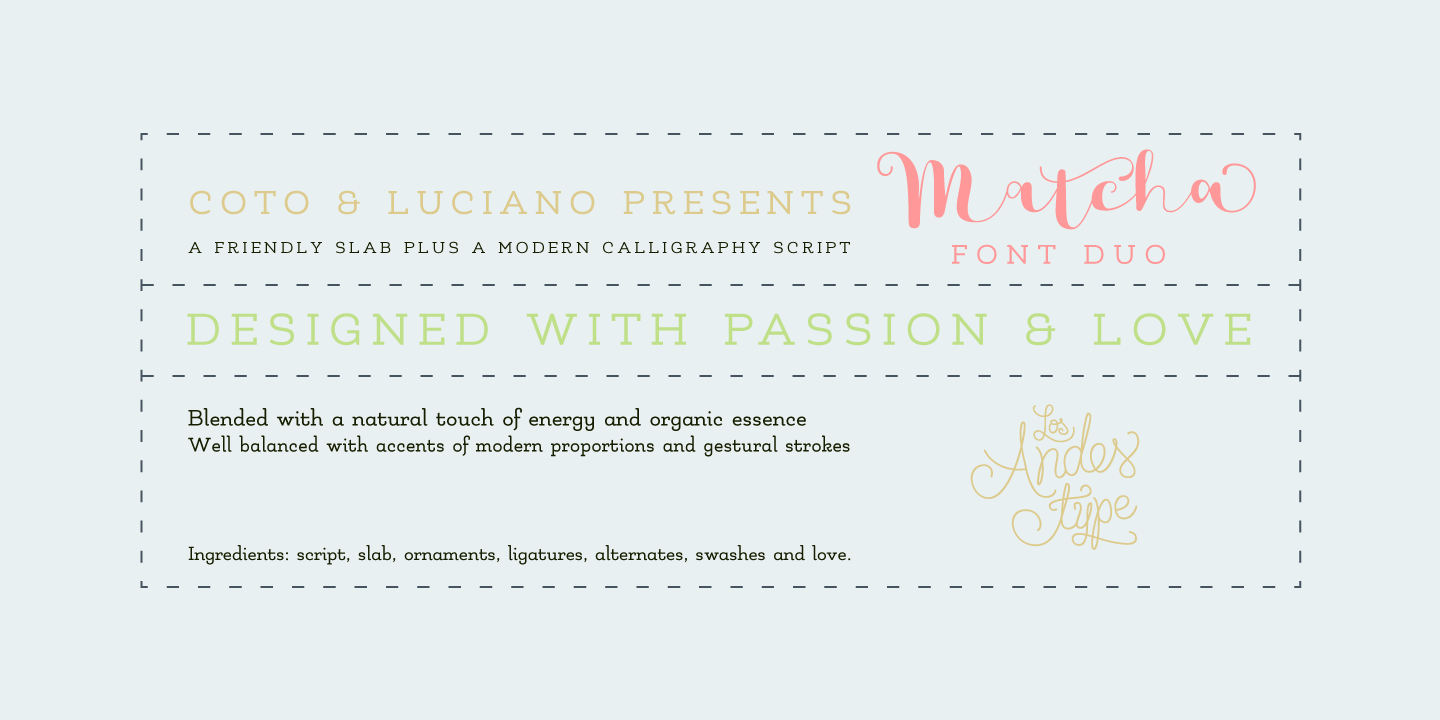 The story
Los Andes decided to explore the concept of fitness, but from a more natural perspective. With so many people drinking detox drinks and eating raw food, they were inspired to create a font that mixes the 'strength' of sports and the organic nature of natural products. The result is 'Matcha': a strong and energetic typeface that also flows at the same time.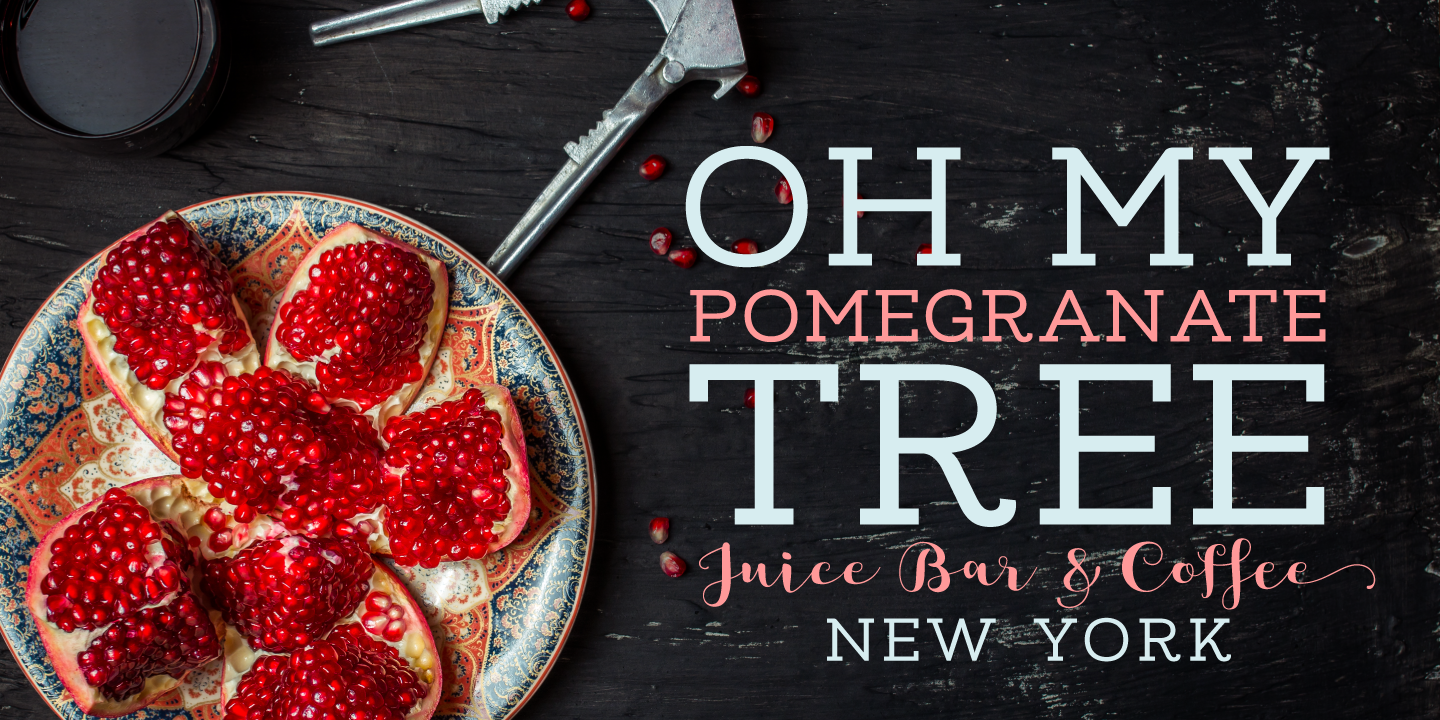 Combining Matcha Slab with Matcha Script
How to use Matcha?
The duo contains OpenType features and is perfect for labeling natural products, cookbooks, magazine photography, fashion & beauty magazines covers, health & fitness publications, and more. For both print and digital communication.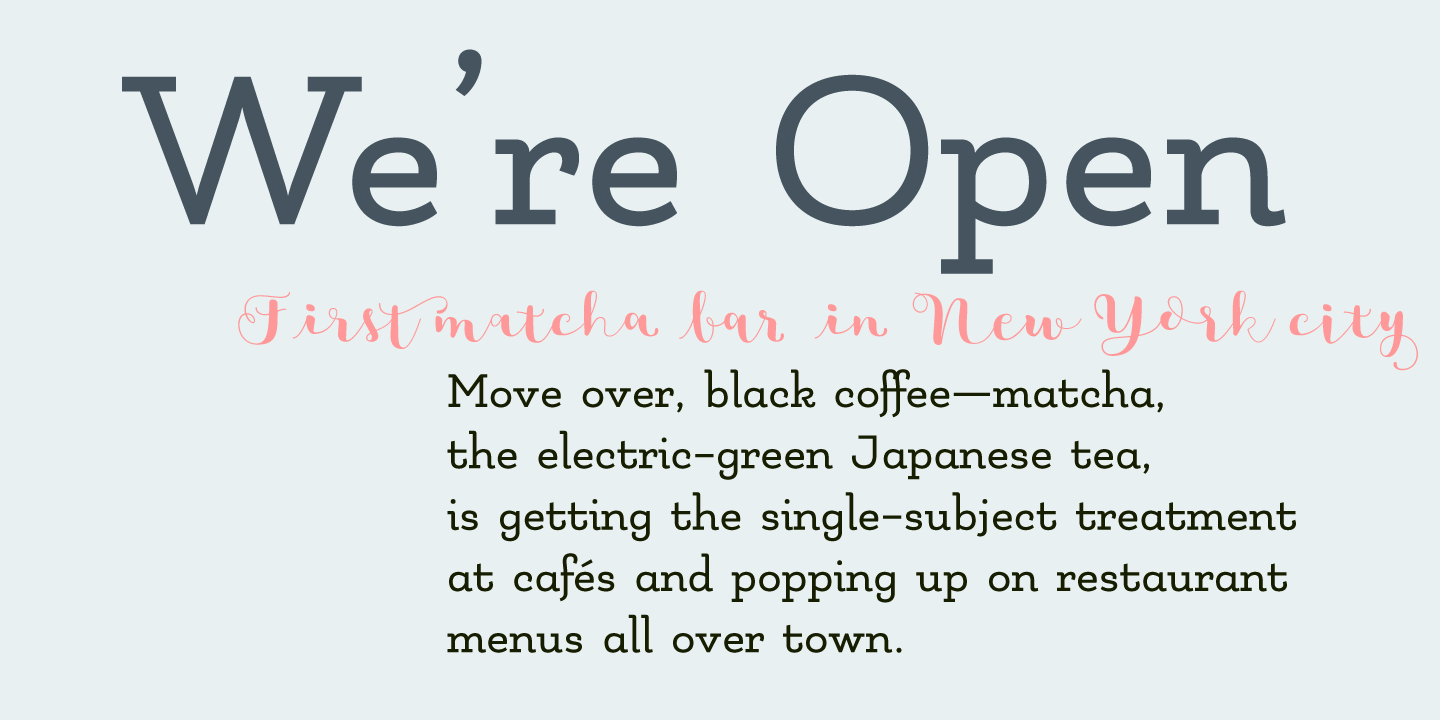 Matcha consists of a stable, very friendly Slab face and a calligraphy Script with a handmade style: spontaneous and fickle with some reverse-contrast alternative characters. Can you guess who is the designer behind each style?
Matcha: the new black coffee!
More about Los Andes
Located in Concepción, Chile, Los Andes was established in 2011 by Daniel Hernandez, Miguel Hernandez and Luciano Vergara as a spin-off of LatinoType. Their goal was simple: to make typefaces that would simplify the job of the designers who used them. The young foundry published its first typeface, Pantano, that same year and the rest, as they say, is history.